Drama Studio
Two versatile spaces perfect for rehearsals, dance and fitness classes or martial arts.
Available evenings, weekends and school holidays, all year round. Free parking available on site.
Our first drama room measures:
9m(l) by 6.6m(w) by 2.8m(h)
Our second drama room is 'L' shaped and measures:
6.9m(l) at its longest by 13.9m(w) at its widest by 2.8m(h)
Prices from £20 per hour for the each room.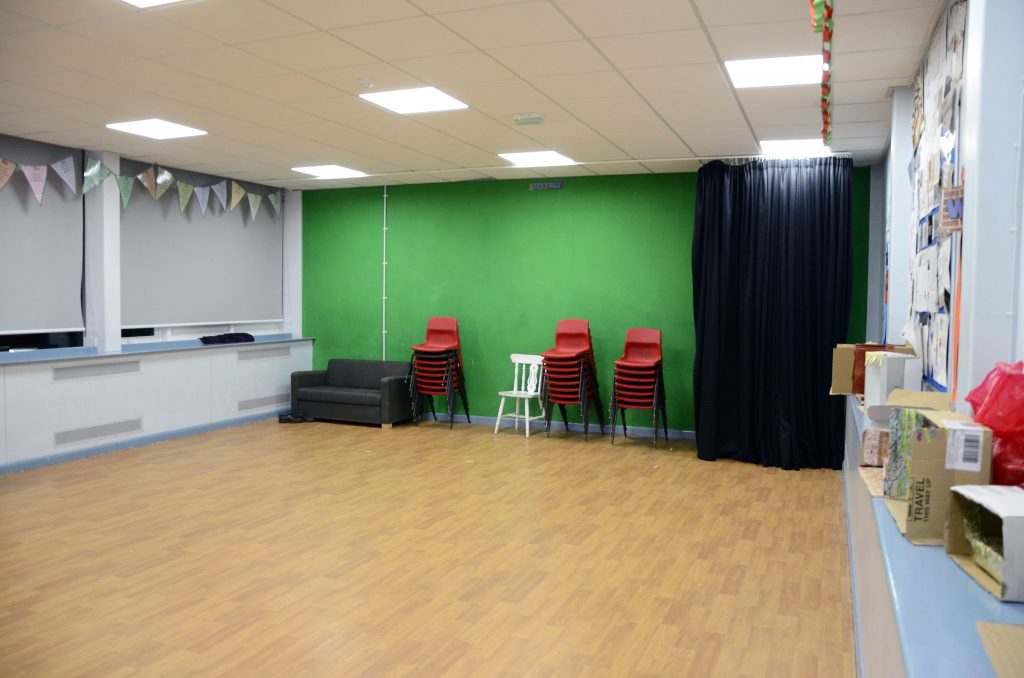 Equipment Hire & Storage
Available for use in the school hall we have the following additional equipment:
Piano, microphones, speakers, PA system, stage lighting, projector and drop down screen. Please discuss your requirements when you enquire about booking.
Prices from £15 per hour per item.